Fish Meatballs
Danish fish meatballs or fish balls… Most Danes consider fish meatballs something you buy in the local supermarket. They're packed four and four in plastic, and look like plastic, but don't taste like plastic. Their taste reminds you more of the smell on a fishing peer than the smell of fish. The dough used to make them is extremely finely ground, completely hiding the structure of whatever little fish there might be in them. No wonder so few people like them.
My fish meatballs are made from fresh, ground or chopped fish, and taste like they should: of fresh fish.
Fish Meatballs Ingredients:
— ½ kilogram (1 lb.) of lean fish fillet without bones. Cod or similar white fish is best.
— One large or two small eggs.
— One onion.
— Cream or milk (approx. 1 cup).
— Flour (approx .1 cup).
— Salt.
— pepper.
— nutmeg.
— Butter for frying.
Fish Meatballs Directions
– Grind the fish in a grinder – only once! Nowadays I rarely do this. I chop the fish with a knife instead
– Put the fish in a bowl
– Grind or chop the onion too or – even better – shred with a shredder into the bowl
– Add a teaspoon of salt, some pepper and ½ teaspoon of ground nutmeg and stir
– Add the egg(s) and stir
– Add a bit of the flour and stir
– Add all of the cream or milk and stir
– Add a bit more flour at a time, till the dough is suitable for setting like meatballs on a frying pan
– Let the stuff rest for 30 minutes
– Add more flour or milk if needed
– Heat a frying pan with butter on it
– Form the meatballs in one hand using a large tablespoon.
– Set the meatballs in the hot butter.
– Cook them for approx. 5 minutes on each side over fairly high heat.
They must be brown and have a crust.
Serve with potatoes (mashed are very good), melted butter and sauce de remoulade.
.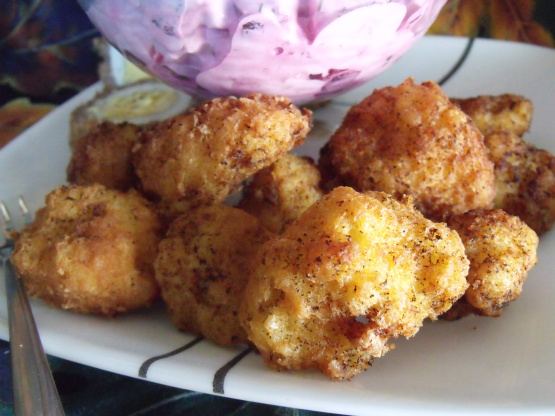 SHARE With Your Friends:
Look at the other similar posts:
Also SEE: